It's November, and thoughts during this month naturally turn to thankfulness. Many friends on social media sites have taken the "30 Days of Thankfulness Challenge," and I'm enjoying reading multiple posts on a daily basis. But this is a post about encouraging your muse, and you're probably wondering what thankfulness has to do with getting that contrary gal (or guy) to work. Well sometimes it's all about being thankful.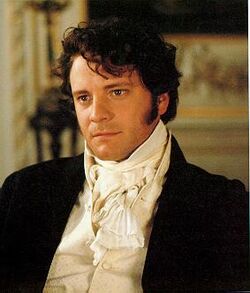 My muse is an odd bird. You might assume she'd enjoy rainy days filled with thoughtful music, multiple cups of tea and all the dark chocolate she can find; that a little over-the-top emotion from me is all it takes to get her creative juices flowing. You know, kind of like the scene in Pride and Prejudice where Darcy pours his heart out on paper to Elizabeth (although he was pretty disgusted with her at that moment). The all-night vigil he keeps with feather pen in hand, desperately trying to explain how wrong she was about him (except for the part where he purposefully keeps Jane from Bingley). He writes with abandon, sealing his words with a big blob of red wax, and instead of going straight to bed, heads towards the grove where he hopes to find her (I've watched it way too many times).
But I've recently realized there's a better way to get my muse moving. "Tell us please!" you say. "Don't keep us waiting one more minute." OK, here it is…BEING THANKFUL!
Yep, you heard me. One of the best ways to get my muse in the writing frame of mind is practicing thankfulness. Here's how it goes…
I get up, pack lunches and help get breakfast. I send my husband and daughter off to school, look at my computer and sigh. "I don't want to sit there all day!" I moan. "I don't have anything useful to say to anyone. I don't care about deadlines. I'm tired." Then I walk by the offending machine to get a shower (and hopefully an attitude adjustment). By the time I've had my caffeine (Diet Coke), I'm feeling a little better, but not good enough. So I read my devotional and Bible and spend some time meditating. I close my eyes and open them, and there it is; the blank screen staring back at me. "It's time," I say aloud, "for some thankfulness." My list goes something like this:
I'm thankful for…
The chance to work from home. When there's three feet of snow outside, I don't have to commute, put on a coat or even get out of my jammies if I don't want to (but I always do). This is a very good thing.
My family. When you've seen your kid go through two major surgeries in two years and watch him graduate, get a great job and get married all in a few month's time, that is something to be thankful for. I write to help all of them realize their dreams while I'm realizing mine.
My health. When you get diagnosed with RA and you think you'll never write, or do anything, again, you don't take little things for granted. Each time I wiggle my fingers or get up from my chair, I remember a time when I couldn't.
The ability to think and process information in a way that others can read and understand. We writers take this for granted regularly and we shouldn't. Just like you might wish you could run a marathon or play an instrument, there are many people who would love to be able to do what you do.
God's grace in my life. Even if God never blessed me with one more thing, He has been very good to me. That is reason enough to work hard and be grateful for the gift each and every day.
My list gets much longer when my muse is especially contrary. But most days, after these five things she gets the message that it's time to get back to it and be joyful in the process. And if there's a little dark chocolate somewhere in the house that makes her even nicer.
Even if you don't practice the "30 Days of Thankfulness Challenge" in your life this month, at least take time to be thankful for the gift of language and story and the heart to use both to bring others joy.
---
Sensibility- The ability to put words together into stories or information that can benefit others is a gift. Use it and treasure it.
Sense- If your muse isn't showing up for duty, inspire her by creating a "Thankfulness Journal," or "Family Diary."
---
How do you encourage your muse? What are some things for which you are thankful?